The Ultimate Showdown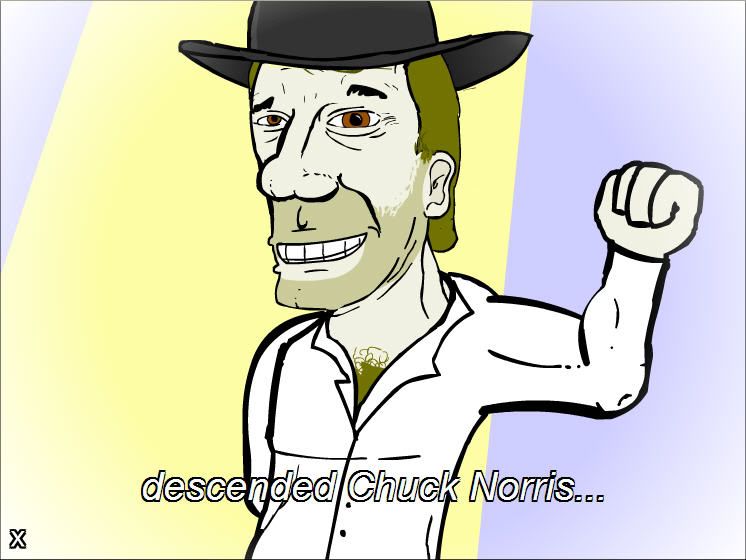 I watched this a few days ago on New Grounds. I have now found this larger user-friendlier version.
Most have probably already seen it. In case you missed this one - it features Chuck Norris in a key roll, which I thought was a nice touch. He does get his cowboy ass kicked in the end, but I'll have you notice that it took all them super heroes to take him down...
[
Link
] [or via
New Grounds
]
If the song is what you seek it can be gotten
here
.