Ooh!
This is golden advice as far as I'm concerned - How to disable error reporting in XP:
[from
here
]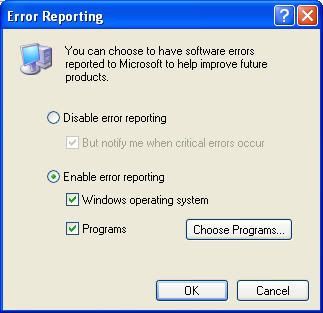 To turn off the Error Reporting feature in Windows XP/2003 do the following:
Go to Control Panel.

Click System.

Go to the Advanced tab.

Click Error Reporting.

Click the "Disable Error Reporting" radio box, but select the "But notify me when Critical Errors Occur".
I never knew that...